We are now at the final article in the "Introduction to the Traits" series. If you have not read the others, you can check them out here: first, second, third.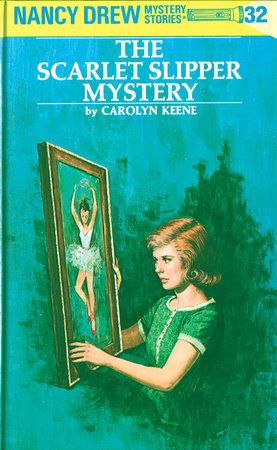 Charisma is the final character trait that the game is built around. To me, a charismatic detective would be the kind that everyone may like but not everyone would take seriously. Think of a Nancy Drew or the Scooby gang who get underestimated because of their age. Or Blanche White, from the Barbara Neely series of the same name, who gets underestimated because of her class and race. These characters have the strength of know how to listen and that sometimes you have to do something for someone before they will do something for you. Like in the Nancy Drew story, The Scarlet Slipper Mystery, our protagonist takes over the management of her clients' dance studio while they are in hiding from individuals that want to do them harm. Doing this Nancy not only gained the trust of her clients but she also gave herself a strategic position within the mystery that allowed her to gain more information.
However, the weaknesses of the charismatic detective are that people and institutions (like the police) won't find you credible and not tell you everything they know. And, just like the Scooby gang, you might be able to find some clues by looking around but you aren't as observant to see the obvious animation cell that you are about to walk on.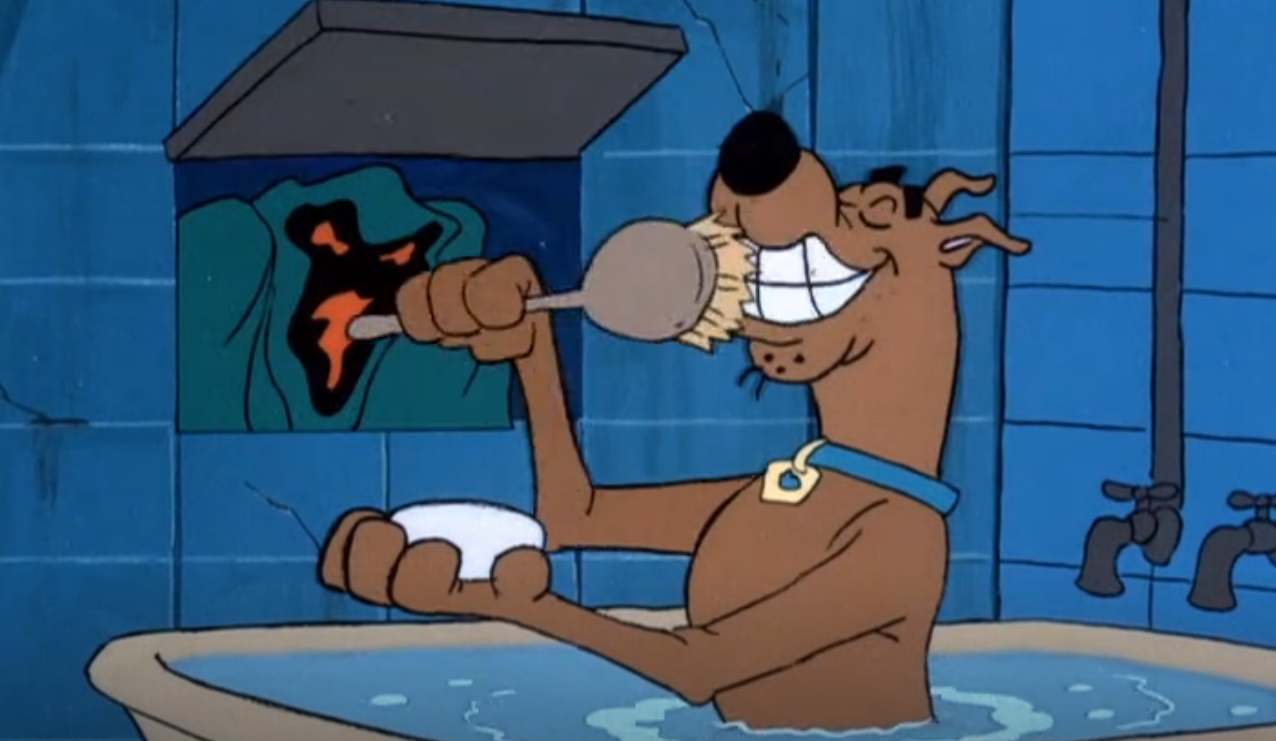 Scooby brushing his teeth with a bar of soap with a painted background on his right and an animation frame at his back. You can see by the lack of detail. Hope nothing bad happens to him...  (Ep: A Night Fright is No Delight)
In the game, this is exemplified in the charismatic detective receiving more quests as well as utilizing the "give item" mechanic. Items will be sprinkled throughout the game that you can use as gifts, bargaining chips, and bribes that'll allow you to open someone up for more information. Combining this skill with your secondary skills will open up a lot more ways to solve the mystery. This can be seen in the demo. If the player chooses to be charismatic, the player has the ability to converse with greater ease. Choosing the right options and helping out the traveler will see you to progressing to the next scene. 
Currently, I'm having fun creating the second section of Act 1 where the player learns how to combine these mechanics to get the best results! 
As always, follow me on instagram @hemlockmurder, facebook and on twitter @hemlockmurder!    
And don't forget to sign up for my newsletter. It comes out every month and I try and release special behind the scenes info. I'm trying to get 600 instagram followers and 500 twitter followers so if you could share this with a friend you think would be interested, that would be great. Everything helps!